Today in the classic-vintage-enthusiast car news… Pebble Beach, class reunions, unfortunate fires, and the new Land Rover Defender. Here's a curated list of the stories making the headlines today.
Tour D'Elegance brings elegance to Pebble Beach  The best of the best cars were cruising around the Central Coast Thursday for the Tour D'Elegance.
Two classic cars expected to fetch beaucoups bucks. RM Sotheby's is offering up several noted Ferrari collector cars, including a few valued at more than a million dollars.  And lest we forget the DBR1 seen here
Best Vintage Cars To Drive To A 25th Class Reunion. Title speaks for itself here…we have our own opinions but let's see what Forbes has to say.
Fire at classic car lot destroys around 150 historic vehicles Important automotive history went up in smoke Tuesday night in southeast Illinois as a five-alarm fire destroyed many vehicles at Country Classic Cars in Staunton.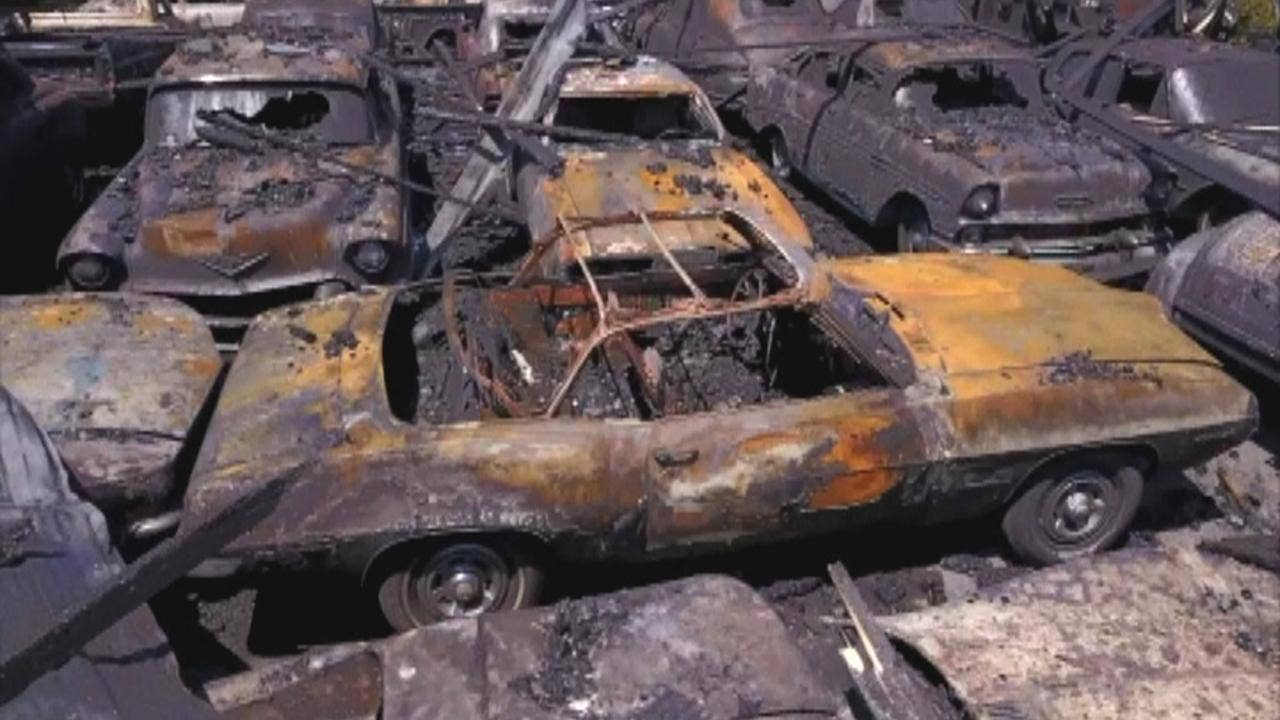 New Land Rover Defender is "Not far away".  says Land Rover design boss Gerry McGovern.  It will bring back to life the original model that ended production in 2016 after a run of more than 60 years. The new version is expected to keep the same toughness as the original.  As long as it's a far away from the original concept we saw in 2011, we'll take it.
**All photo and video credits to their respective stories and links, and not the property of Second Daily.