"You first have to ask yourself…is this an investment in my financial future, or an investment in my fun future.  Sometimes it's both, but nothing is ever guaranteed." ~anonymous Financial Adviser
We wanted to address some of the recent reports floating around about the possibility of a classic car market bubble.  Some are suggesting we are seeing the end, and maybe classic cars aren't the investment they once were.  To that we offer up another side of the story.  The essence of investing is "buy low, sell high."  Of course we all know for many reasons, this is easier said than done.  For some, investing is (incorrectly) an emotional experience.  Investing should not be about emotions, it should be a business decision…one where you weigh the probability of success prior to jumping in.
Source: Wolf Street
The good news about financial investing is there are many asset choices; stocks, bonds, metals, oil, etc.  When assets have fallen from favor, it doesn't mean they are not worth owning.  In fact, it could be a very good time to buy.  Billionaire and one of the world's most successful investors, Warren Buffet once said, "be fearful when others are greedy and greedy when others are fearful."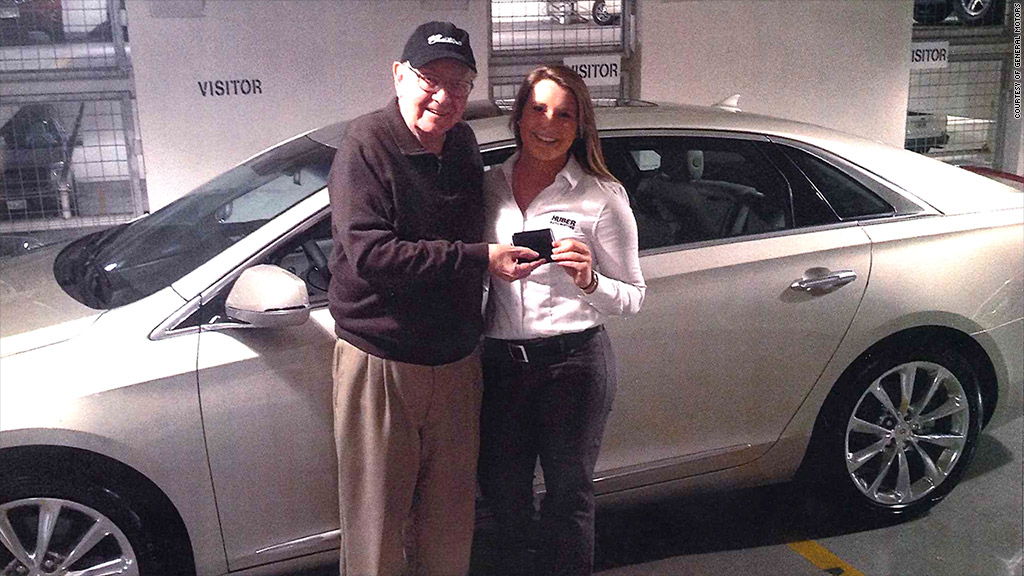 Warren Buffet in his newly purchased 2014 Cadillac XTS (MSRP: $63,020)
As we speak, this is exactly what is happening in the classic car market.  The Historic Automobile Group International index (HAGI index) tracks market transactions in classic cars.  Over the past five years, the HAGI index had a return of 129%, and over ten years, collectible cars have generated a return of 404%.  Compare that to the S&P 500, which had a five-year return of 79% and over ten years, increased by 70%.
It is hard to know exactly why there is such a big return on collector cars. It could be simply a supply and demand problem. Companies can issue more shares of stock, but there is a finite supply of classic cars.  It could be a few outliers artificially pushed the index high (think Ferrari 308/328 and the 911 air-cooled market) a few years back.  
People identify with their cars…cars take us back to a time of nostalgia and memory bliss.  They are also a tangible asset, one you can touch. You can spend your Saturdays restoring it, or gawking at others at your local Cars and Caffeine.  Try doing that with 100 shares of Google stock.  Cars can be an emotional purchase, and we spend more when we're emotional.  When we spend more, we sometimes overpay.  The difference is, overpaying for a 993 GT2 of which less than 200 were made is a little different than overpaying for company stock of which the only proof of ownership is a number on a screen. 
1997 911 turbo S sold for $440,000 at the Gooding & Co. Auction in 2015. Photo credits to Gooding & Co.
So what's all this mean…it means we may be nearing the end of a good run in the normal stock market, and if it declines, investors might be looking for other ways to invest their money.  If history tells us anything, we may be looking at an upward trend in collector car prices in the near future.  Remember, the essence of investing is "buy low, sell high."  Maybe, this is a good time to buy.  
Full disclaimer…we are not financial advisers.  We are, however, motor heads with some real knowledge of the market and a unique ability to see the emotional and pragmatic side of owning a classic car. Want to increase your probability of success in the car market? Don't buy on emotion.  Want to enjoy your car for what it is AND increase your probability of success in the car market?  Become a member here and we'll help guide you.
In case you missed it…